For nearly 100 years, Joe Muer Seafood has served Michigan's finest and freshest seafood delicacies in an atmosphere of refinement and sophistication.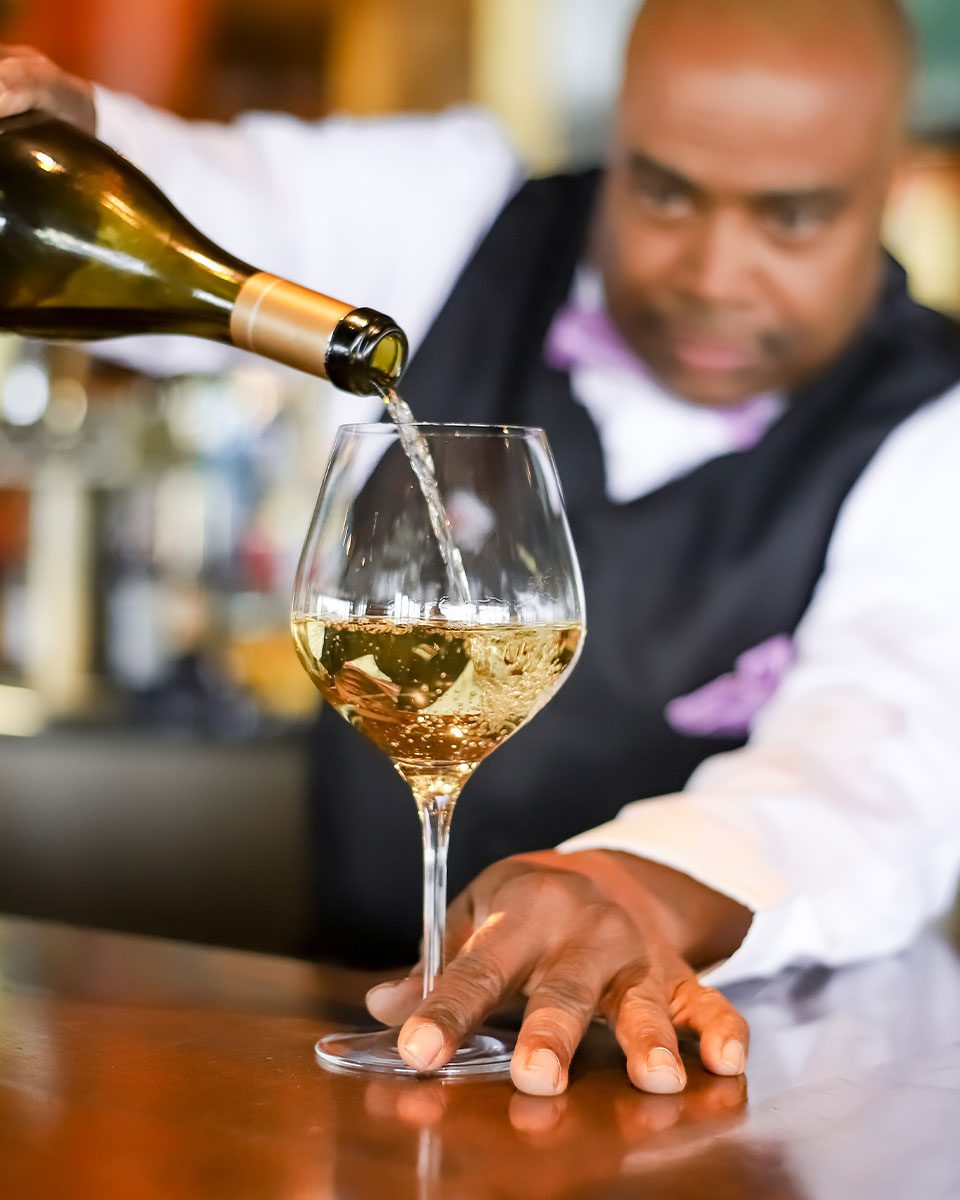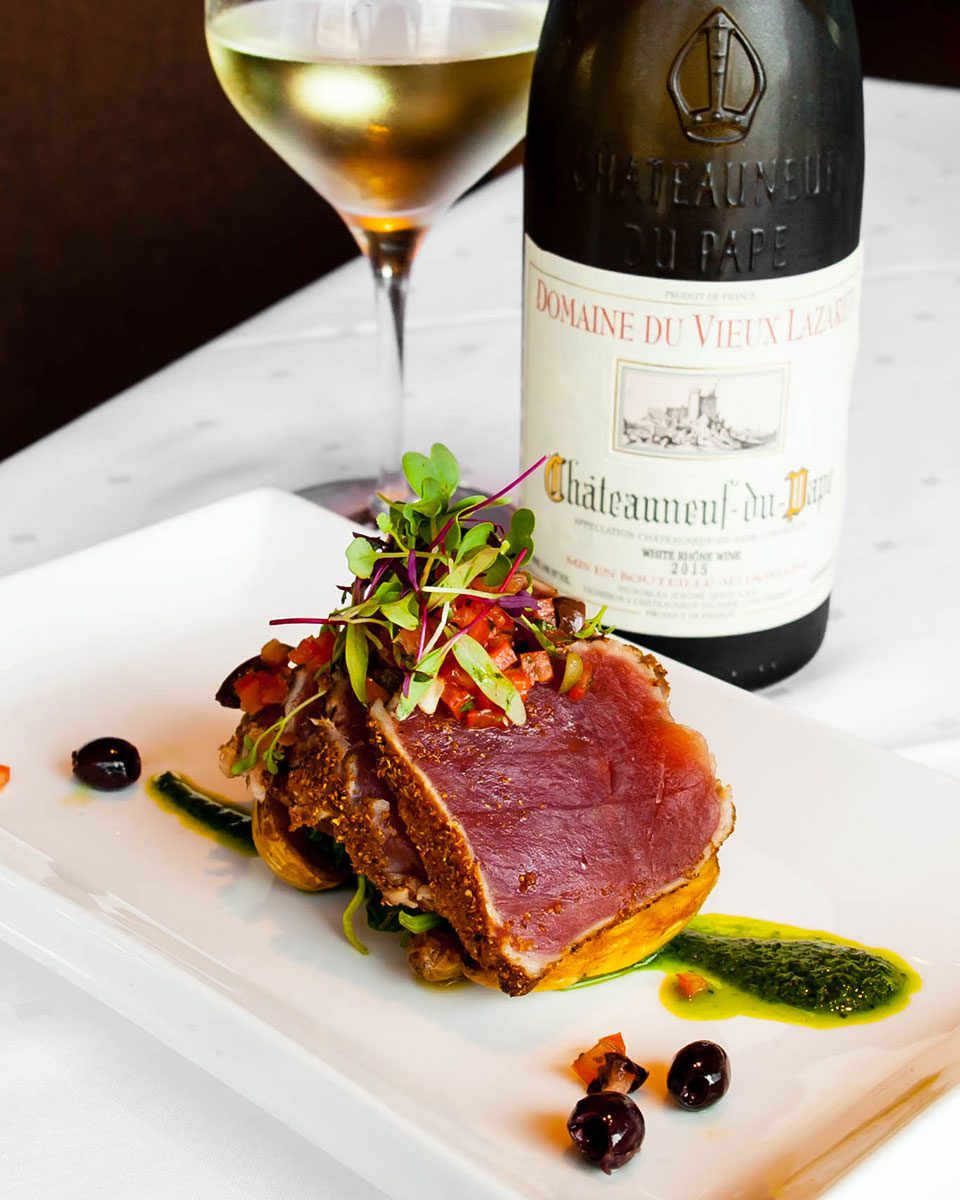 TRADITION OF EXCELLENCE
For more than nine decades, Joe Muer Seafood has served the world's most celebrated and exclusive seafood from regions across the globe. We are committed to serving sustainable and exceptionally fresh seafood while building a sterling reputation for elite culinary skill and exquisite service. Our fish is selected and flown in from the finest purveyors in the world. We also take pride in serving premium aged meats, free-range hormone-free chicken, and an award-winning wine list hand-selected by our sommelier.
Joe Muer Seafood's winning combination of breathtaking ambience, flawless service, and fine cuisine led HOUR Detroit Weekly to award us Best Seafood Restaurant nine years in a row, in addition to numerous Wine Spectator awards. Treat yourself to an unparalleled experience when you dine with us!
THANK YOU METRO DETROIT
A huge Thank You to our loyal customers for voting Joe Muer Seafood among Detroit's best restaurants year after year!
HOUR Detroit Best Seafood Restaurant 2022 (10 years in a row!)
HOUR Detroit Best Restaurant with a View 2021–2022
HOUR Detroit Best Special Occasion Restaurant 2021
Detroit Free Press Best Fine Dining 2021
Detroit Free Press Best Seafood 2021
Sign up now to be the first to receive special offers and news from Joe Muer!
*By signing up to our mailing list, you are consenting to the use of your personal data for marketing, discounts, and promotional messaging. We will never sell or rent your personal data and at any point if you would no longer like to receive marketing or promotional messages, you are able to opt-out. By providing this information, you also consent to the storage of your personal data on our internal servers.
Celebrate Father's Day with Us!
Treat Dad to the very best this Father's Day. When you take him to Joe Muer Seafood, you are celebrating with impeccable cuisine and flawless service.
Reserve a table today!
The Detroit Ford Fireworks – Five-Course Seafood Dinner June 26
Sit back, relax and experience the Detroit Ford Fireworks while you enjoy a five-course dinner at Joe Muer Seafood Detroit. Revel in the riverfront views in our restaurant, or beautiful evening weather on our patio with an exquisite meal—all set to the picturesque backdrop of the fireworks lighting up the night sky. There's no better way to experience this tradition than with the best seafood in Metro Detroit!
Tickets are $195 per person and includes the five-course dinner on June 26, and one parking pass. Tax and gratuity included.* *Alcohol not included. Full pre-payment is required, and this is a non-refundable ticket. To book your reservations, call 313-567-7320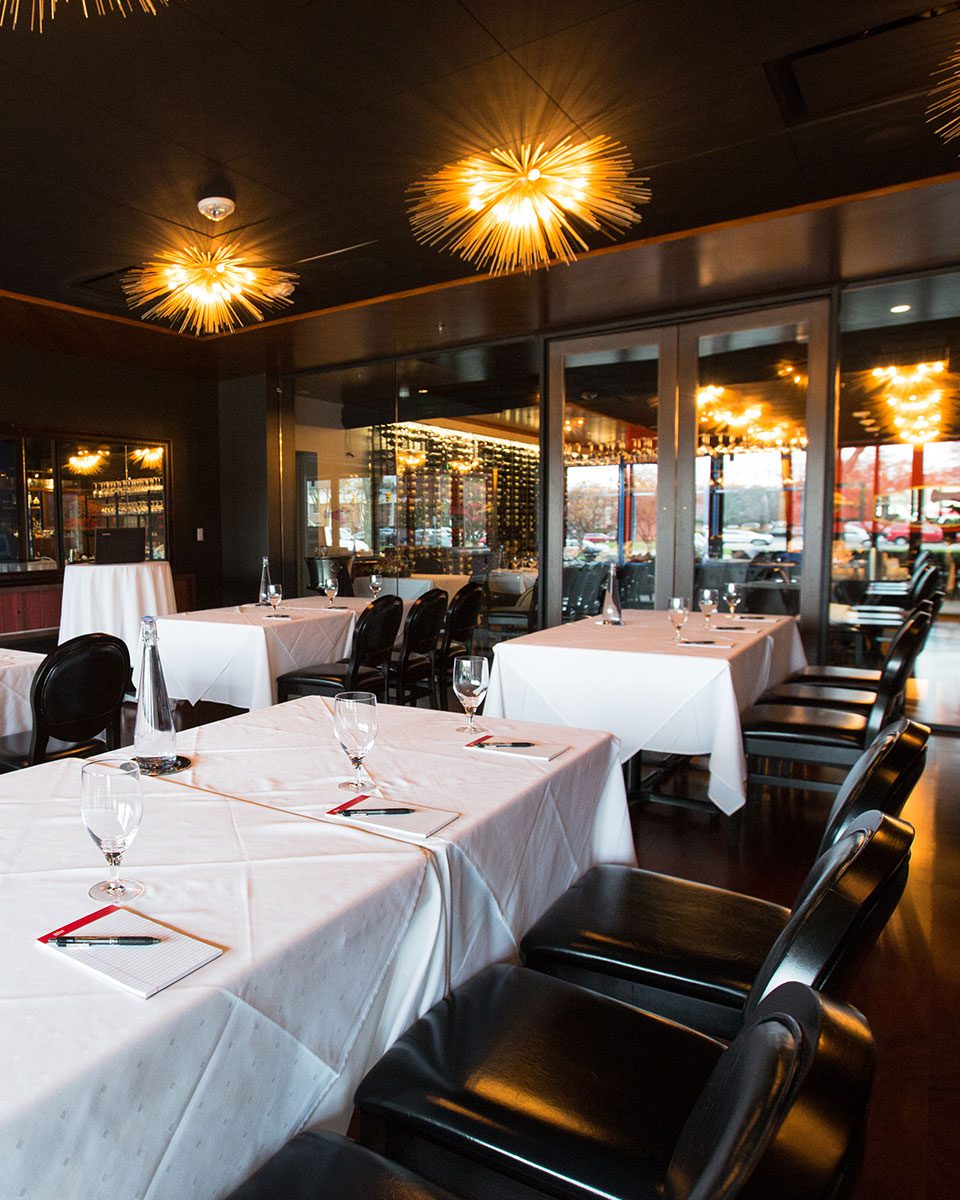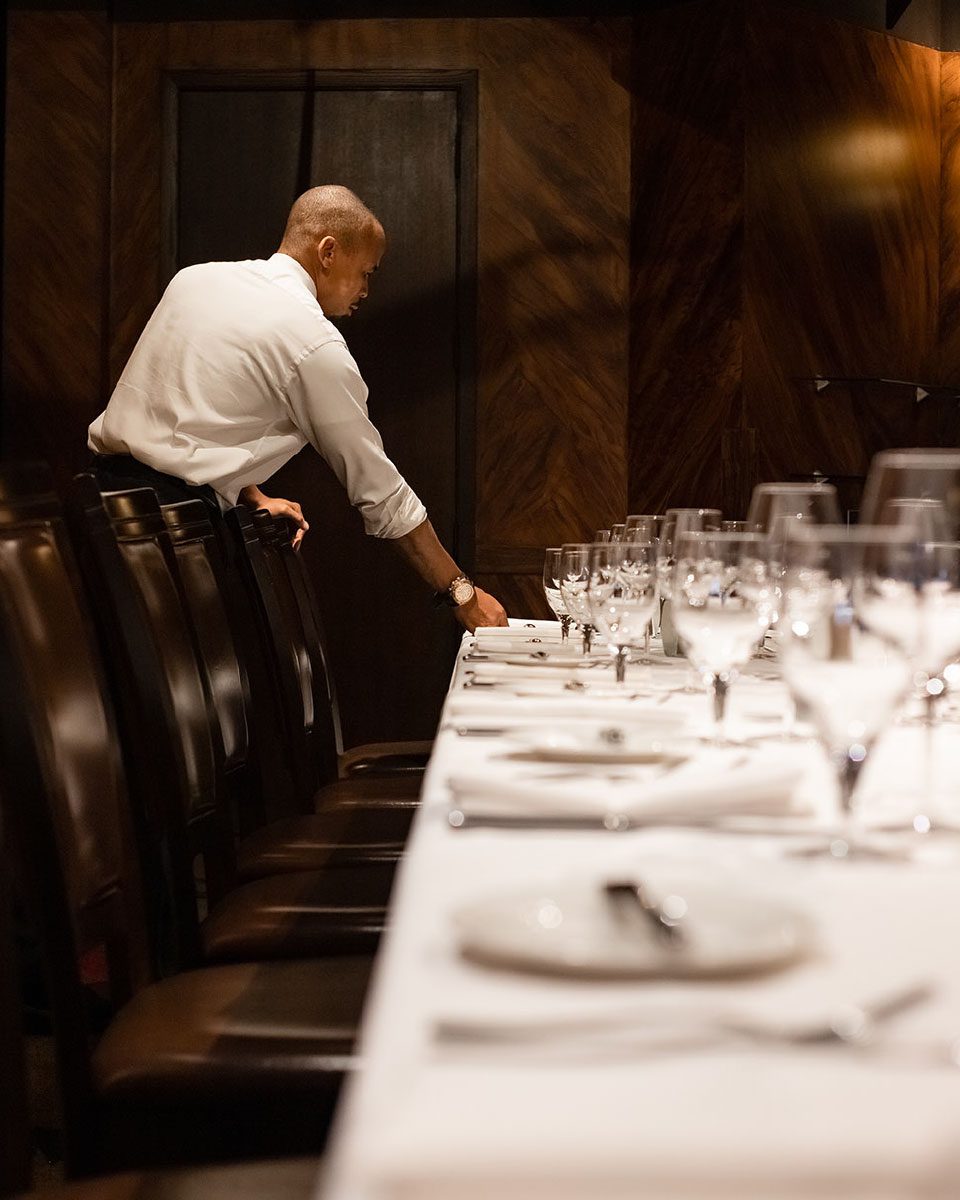 Private Dining
Led by experienced professionals, Joe Muer Seafood is committed to providing unsurpassed cuisine while focusing on the finest details for your special gatherings. Whether it is a rehearsal dinner, luncheon, formal reception, or business meeting, let us provide the ideal menu, setting, and service.
FORMAL DINING SERVICE FROM THE OLD SCHOOL
Both the staff and patrons at Joe Muer Seafood take great pride in the classic style and service at our restaurants. We maintain traditional rules of dining decorum to ensure an elegant and formal experience for every guest we serve. Before you visit our two restaurant locations, please familiarize yourself with our dining policies to arrive prepared for superlative food and service.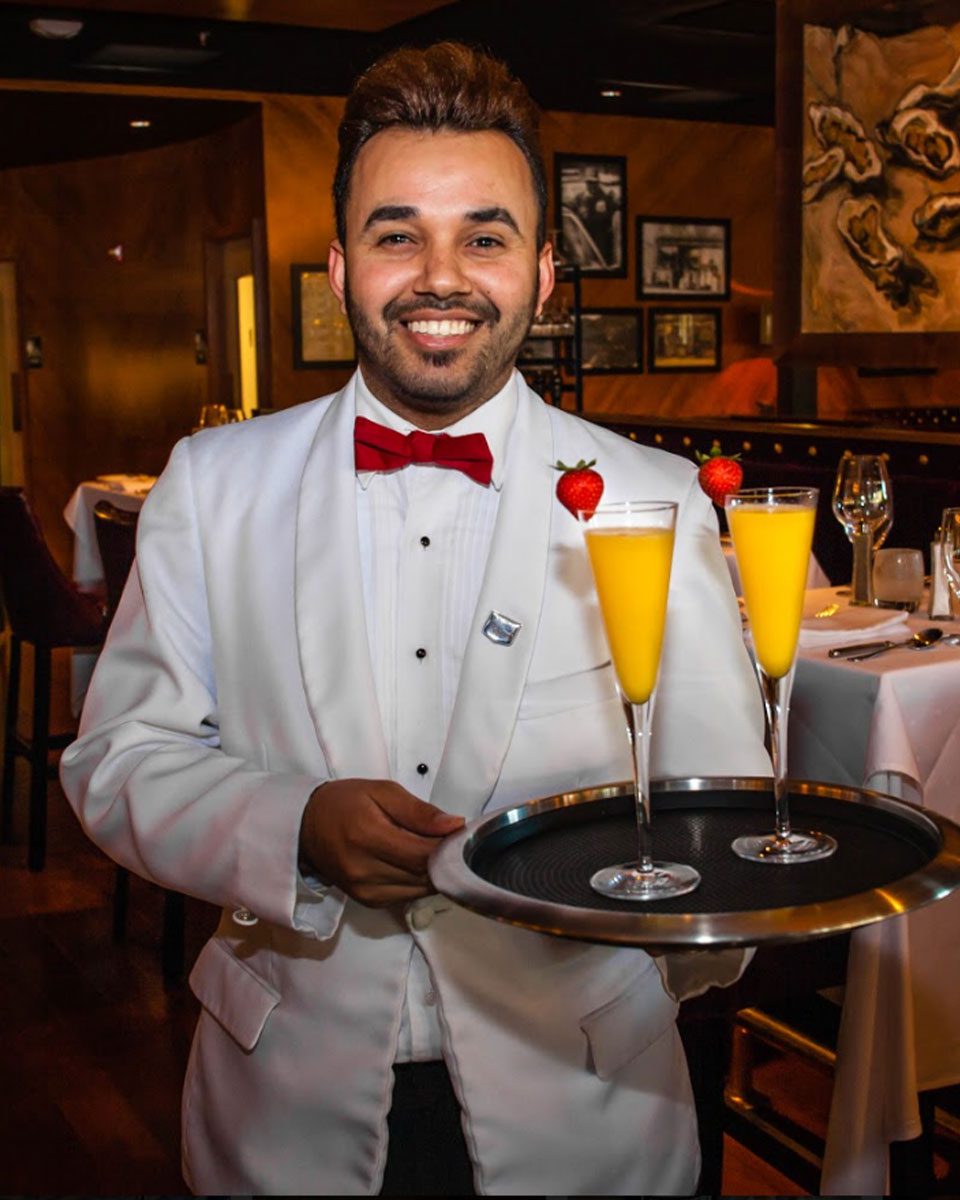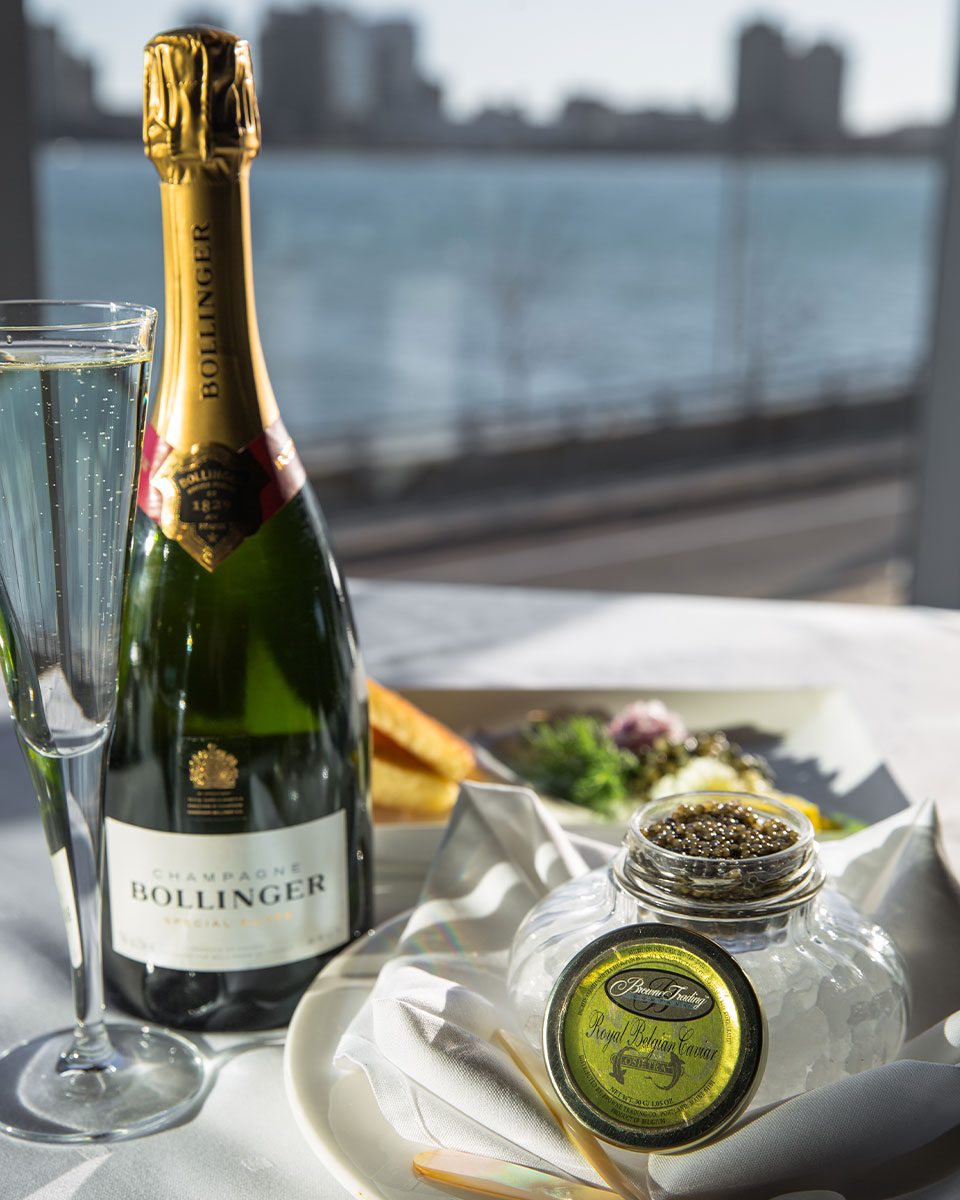 Career Incentives
We are honored to give back to our community, employees, and guests by awarding:
$250 Gift card to guests who refer job candidates
$1,000 Employee referral bonus to employees
$750 in bonuses for new employees
$2,000 Academic scholarship for our employees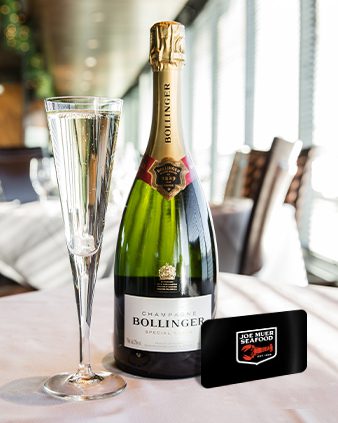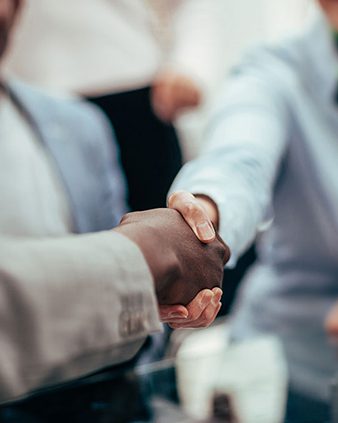 COMPLIMENTARY SHUTTLE
Available at Joe Muer Detroit Only
Joe Muer Seafood is a critical part of any night out in Downtown Detroit! We offer complimentary limo bus service to Detroit's hottest events. Shuttles will run for these special events:
Reservations are required. Please mention you will be using our shuttle service when making your reservation. Only valid at Detroit location. For Reservations, call
313-567-6837
.