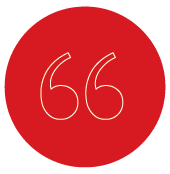 This place is unreal. You don't find restaurants like this. I felt honored to be eating here. The ambiance is old school. The waiters wear white blazers and I expected them to have tommy guns. Very mobster, old world feel. Service was exquisite. Literally, over the top. They use a crumb brush on the table! Unheard of these days. The piano man was a plus and great entertainment.
—Lauren R.
Couldn't have had a nicer meal or better service. Ramone anticipated every need at our table. We were there to celebrate a big birthday milestone and the birthday girl was pleasantly surprised. The mini coconut cake was superb. I'll be back.
—Terri Lee S.
From start to finish, I was extremely pleased with my dinner at Joe Muer Seafood. When I pay more than average for my food, I have high expectations. This place fulfilled everyone of my expectations: good service, outstanding meals and sides, great wine list, and an excellent atmosphere, and music. I left there so full that my original plan of going out for a few more drinks was put aside.
—Pam W.
Our Job Fair- Oct. 18
Apply to work for the best of the best at our job fair on Wednesday, Oct. 18. We are hiring for all positions at our metro Detroit locations, including some of the area's most- awarded eateries. Please bring an up-to-date resume. If you don't have a resume, job applications will be provided. Guaranteed interviews will be held with on-site managers. Light refreshments and hors d'oeuvres will be served. Wednesday, Oct. 18 from 10 a.m. to 2 p.m. at Andiamo Warren. 7096 E. 14 Mile Rd., Warren, MI 48092 To learn more, visit andiamoitalia.com/employment-opportunities.
Our Food Truck!
Impress your guests with fresh, delicious cuisine when you bring our Food Truck to your next event! We offer the unique option to customize a menu featuring items prepared by Andiamo Italia, Joe Muer Seafood, and 2941 Mediterranean Street Food. Pick and choose favorites from each brand or focus on one – the possibilities are endless! Our Food Truck is the perfect way to add extra excitement to your event. We are ideal for graduations, weddings, birthdays, retirement parties and more!
Click here for more information!
Address
400 Renaissance Center, Ste. 1404
Detroit, Michigan 48243
(313) 567-6837
HOURS
Standard Hours:
Monday–Thursday: 11:30 a.m.–10 p.m.
Friday: 11:30 a.m.–10 p.m.
Saturday: 4 p.m.–10 p.m.
Sunday: 3 p.m.–9 p.m.
CONTACT DETROIT RENAISSANCE CENTER
© 2023
Joe Muer Seafood, a company of Joe Vicari Restaurant Group. All rights reserved.
.
Privacy Policy
.