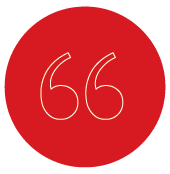 This place is unreal. You don't find restaurants like this. I felt honored to be eating here. The ambiance is old school. The waiters wear white blazers and I expected them to have tommy guns. Very mobster, old world feel. Service was exquisite. Literally, over the top. They use a crumb brush on the table! Unheard of these days. The piano man was a plus and great entertainment.
—Lauren R.
Couldn't have had a nicer meal or better service. Ramone anticipated every need at our table. We were there to celebrate a big birthday milestone and the birthday girl was pleasantly surprised. The mini coconut cake was superb. I'll be back.
—Terri Lee S.
From start to finish, I was extremely pleased with my dinner at Joe Muer Seafood. When I pay more than average for my food, I have high expectations. This place fulfilled everyone of my expectations: good service, outstanding meals and sides, great wine list, and an excellent atmosphere, and music. I left there so full that my original plan of going out for a few more drinks was put aside.
—Pam W.
Sommelier Showdown
A wine dinner like no other, this event will feature dueling sommeliers! Representing Joe Muer will be sommelier Thomas Cupp, as he takes on former Wolfgang Puck sommelier and current somm at AHD Vintners Gerry Baker. Enjoy a five-course dinner, as with each course sommeliers will give you two different wines. At the end of the dinner, your vote will decide which sommelier paired the best wine.
On Tuesday, September 13 at Joe Muer Bloomfield Hills this somm vs somm supremacy will begin at 6:30 p.m. Tickets are $175 plus tax and gratuity. You'll also have the option to purchase the wines from the evening at less than retail price.
Joe Muer North American International Auto Show Charity Preview Black Tie Event
Have a good time celebrating a good cause with this black-tie affair. Join us on Friday, September 16 for a special evening at our Detroit location. Shuttle service will be available to and from the Huntington Convention Center from 4:30 p.m. to 10 p.m.
Happy Hour
Happy Hour is Monday–Friday 4 p.m.–6 p.m. in the bar area. Enjoy specially priced drinks and our Happy Hour menu.
Address
400 Renaissance Center, Ste. 1404
Detroit, Michigan 48243
(313) 567-6837
HOURS
Monday–Thursday: 11:30 a.m.–10 p.m.
Friday: 11:30 a.m.–10 p.m.
Saturday: 4 p.m.–10 p.m.
Sunday: 3 p.m.–9 p.m.
CONTACT DETROIT RENAISSANCE CENTER