Specialty Cocktails
Absolut Vanilla, Godiva White, white cream de cocoa, cream.
Roku Gin, lime juice, simple syrup mint.
Rum Haven Coconut rum, Zaya Grand Reserva Rum, orange juice, pineapple juice, cranberry.

Knob Creek bourbon, Grand Marnier, maple syrup, orange juice and lemon juice replaces At The Post.
Tito's Handmade Vodka,
fresh cucumber juice, thyme syrup, fresh lime. Served up with cucumber flourish.

Tito's Handmade Vodka infused with lemongrass, house vanilla bean syrup and Dolin blanc. Served up

Effen raspberry vodka, St. Germain elderflower, white cranberry
juice, fresh lemon, Orchid flower garnished with a twist of lemon.

Grey Goose La Poire vodka, Domaine de Canton, simple syrup, fresh lime juice.
Strawberry Basil Lemonade 
15

Grey Goose Le Citron Vodka, muddled strawberries, basil, fresh lemon.
Campari, Belvedere Vodka, Club soda. Served tall with an orange slice.

Plymouth Gin, Aperol, Luxardo Maraschino, layered with fresh grapefruit, and finished with a Prosecco float. Served tall with memories of the shores of Italy.
Roku Gin, Luzardo, Creme de Violette, lemon juice.

Mt. Gay Eclipse Rum, muddled mint, and fresh lime juice, cane sugar, and soda. A classic, garnished with a mint sprig.
Corazon Anejo Tequila, fresh lime juice, Jalapeño nectar, garnished
with a fresh slice of Jalapeño.
El Mayor Reposado Tequila, Cointreau, fresh lime, and red salt rim.

Don Julio Blanco Tequila, Luxardo Maraschino, Creme de Violette, fresh lime juice, and Habanero bitters.

Rittenhouse 100 proof rye, Luxardo Maraschino liqueur, Rabarbaro Zucca Amaro, Angostura bitters, orange peel
Basil Hayden Bourbon, fresh mint, a touch of sugar, egg white, shaken hard. Served in a Coupe with fresh mint garnish.
Blackberry Whiskey Smash 
14

Knob Creek Bourbon, lemon juice, simple syrup, mint, blackberries.

Maker's Mark Bourbon, Yellow Chartreuse, Luxardo Maraschino, fresh lemon juice. Served up in a Coupe.
Appetizers & Starters
MUER TRADITIONS
Deviled Crab Balls

$10/pc
Blue Crab, Stone Ground Mustard Sauce
Served with a Lemon Butter Caper Sauce and Artichoke Hearts

Half Dozen Topped with Creamed Spinach, Bacon, Pernod and Gruyere Cheese

Colossal Baked Shrimp in Toasted Almond Casino Butter
Smoked Whitefish Pate

18
Smoked and Cured Whitefish, Toast Points and Field Greens
Grilled Peach, 'Nduja, Sourdough Crostini
MODERN CLASSICS
Prime Beef Tip "Wellington"

26
Wild Mushrooms, Prosciutto, Horseradish Herb Aioli

Soups & Salads
Potatoes, Root Vegetables, Bacon and Fresh Quahog Clams
Rich Broth with Butter Poached Lobster Infused with Sherry and Crème
Summer Melon, Toasted Ricotta, Yuzu Vinaigrette
Shaved Brussels Sprouts, Puffed Farro, Sesame Almond Dukkah, Whipped Feta, White Balsamic Vinaigrette


Crisp Iceberg, Green Goddess Dressing, Roquefort, Tomatoes, Bacon, Hard Cooked Egg and Walnuts
Martha's Vineyard Salad

10
Crisp Greens, Crumbled Roquefort, Sundried Cherries, Candied Walnuts, Red Onions, Raspberry Vinaigrette GF
"Frutti de Mare" Chopped Salad

28
Lobster, Shrimp and Crab, Iceberg Lettuce, Baby Tomatoes, Fresh Corn, Cucumber, Bacon and Avocado Russian Dressing
Chalkboard Features
Hawaiian Yellowfin Tuna
42
Pistachio Pesto, Roasted Fennel, Toasted Orange
Butter poached Maine lobster, root vegetables, sauce Americaine
Dayboat Wild Alaskan Halibut
58
Heirloom Tomato "Panzanella", Lemongrass Tomato Consommé
Miso Glazed Chilean Sea Bass
49
Charred Napa Cabbage, Shiitake Dashi, Crispy Mushrooms
North Atlantic Swordfish
43
Smoked Tomato, Boquerones, Grilled Potatoes
Grilled Mediterranean Branzino
46
Smashed Sunchokes, Baby Kale, Citrus Vierge
Entrées
MUER TRADITIONS
Choice of either creamed spinach or stewed tomatoes.
Dover Sole a la Meuniere
55

Herbs de Provence and Brown Butter
Broiled Lake Superior Whitefish
34

Lemon Caper Sauce GF
Crab Stuffed Atlantic Flounder
39

Grained Mustard Buerre Blanc
Great Lakes Yellow Belly Perch

33
Joe's Tartar Sauce
MODERN CLASSICS
Warm Potato Salad, Pickled Onion, Smoked Salmon Caviar
George's Bank Scallops
52
Sweet Corn, Green Tomato Chow Chow, Mexican Truffle
King Crab Tagliatelle Pasta
45
Hand Cut Pasta, Lemon Herb Crème Fraiche, Garlicky Breadcrumbs
Wagyu Short Rib "Surf & Turf"
58
Jumbo Scallops, Garlic Whipped Potato, Baby Carrots, Red Wine Demi Glas
Prime Cuts, Poultry & Shellfish
5 oz. Tristan South African Lobster Tail

Market Price
Whipped Potatoes, Market Vegetables and Drawn Butter
Alaskan King Crab Legs
Market Price

Half or Full Pound
Whole Maine Lobster
Market Price

Broiled or Steamed
Double Cut Berkshire Pork Chop
48
Wilted Arugula, Sweet Onion Chutney, Balsamic Brine
Amish Chicken "Paillard"
$36
Petite Artichokes, Roasted Tomatoes, Baby Potatoes, Watercress, Lemon Mustard Vinaigrette
Prime Steaks
8 oz. Prime Chairman's Reserve Filet
58

14 oz. Dry Aged "Wagyu" NY Strip
77
18 oz. USDA Prime Creekstone Ribeye
MARKET PRICE

32 oz. USDA Prime Tomahawk Ribeye
MARKET PRICE
SAUCES
Black & White Truffle Butter
5


Raw Bar
Colossal Shrimp Cocktail
5 each

Poached in Aromatic Courte Bouillon with Fiery House Sauce, Platter of 10/45 GF
Chilled King Crab Legs
Market Price

Half Pound, Lemon Chive Creme GF
Chef's Daily Selection of Freshly Prepared Maki Rolls & Sashimi
Sushi
The full sushi bar menu is available in the main dining room upon request.

Salmon, Shrimp, Avocado, Cucumber, Krab, Campyo, Tuna, Spicy Mayo, Tempura Crunch Flakes
Shrimp, Avocado, Cucumber Roll Topped with Baked Spicy Crab and Spiced Chili Powder

Tuna, Salmon, Crab, Avocado, Campyo, Spicy Mayo, Masago, Cream Cheese and Torched
Side Dishes
Add Lobster +14
With Lemon Garlic Aioli 
Sauteed Broccolini with Lemon & Parmesan
13
Grilled Asparagus Spears GF
14
Creamed Corn with Crème Fraiche & Peppadew Peppers
12
Fried Brussels Sprouts GF
14
Blue Crab & Cheddar Potatoes
20
Joe Muer's Creamy Cole Slaw
10
Ask your server about menu items that are cooked to order or served raw. Consuming raw or undercooked meats, poultry, seafood, shellfish or eggs may increase your risk of foodborne illness.
20% gratuity will be added to parties of 8 or more. No separate checks of parties of 8 or more.
GF=Gluten Free
Happy Hour is Monday-Friday 4 p.m.–6 p.m. in the bar area.  Enjoy specially priced drinks and our happy hour menu.
Happy Hour
Blackened Fish Tacos
8 each

Red Snapper, Avocado, Cilantro Pickled Red Onion & Cabbage
Charred Peppers & Onions, Chipotle Sauce
Smashburger Sliders
8 each
Caramelized Onion, Roasted Tomato
Selection of Charcuterie and Three Cheeses
Blistered Shishito Peppers
8
Coarse Salt, Lemon
Yuzu & Jalapeno Leche de Tigre, Apple, Tortilla
Prime Steak Tartare Toast
2pc for 14
Horseradish Aioli, Pickled Shallots, Crispy Seaweed
"Breakfast Style" Deviled Eggs
6 for $13
Everything Bagel Spice, Smoked Salmon
Yellow Tail, Ahi Tuna, Spicy Mayo, Avocado, Tobiko & Masago
Tempura Shrimp, Spicy tuna, Asparagus, Krab, Special Sauce
Specialty Rolls

King Crab, Avocado, Cucumber

Crab, Avocado, Cucumber

King Crab, Avocado, Pineapple, Cream Cheese, Shrimp and Spicy Sauce
Spicy Krab baked atop a Shrimp, Avocado, Cucumber Roll and topped with Spicy Chili Powder

Salmon, Shrimp, Avocado, Cucumber, Crab, Campyo, Tuna, Spicy Mayo, Tempura Crunch Flakes

King Crab, Cucumbers and Avocado topped with Spicy Krab and Scallops

Salmon, Avocado, Cucumber, Cream Cheese, topped with baked spicy krab and special sauce
Tempura Fried Shrimp, Avocado, Mayo
Fresh Tuna, Spicy Mayo, Cucumber
Yellowtail, Ahi Tuna, Spicy Mayo, Avocado, Tobiko and Masago
Tuna, Salmon, Crab, Avocado, Campyo, Spicy Mayo, Masago, Cream Cheese and Torched
Happy Garden Roll (Vegetarian)
10

Avocado, Cucumber, Lettuce, Carrot,
Pickled Radish, Gampyo, Asparagus
Cucumber Roll (Vegetarian)
10
Avocado Roll (Vegetarian)
10

Nigiri & Sashimi
Wines By The Glass
001 Les Allies Brut Rosé, France
002 Bisol Jeio Prosecco Superiore, Valdobbiadene
005 Ferrari Brut, Trentino
006 Laurent-Perrier Brut, France NV
004 Ricossa Antica Casa Moscato d'Asti, Piedmont 2019
007 Dr. Konstantin Frank Semi Dry Reisling, Finger Lakes, NY 2020
008 Peter Yealands Sauvignon Blanc, Marlborough 2020
014 David Frost "Colene" Sauvignon Blanc, South Africa 2020
010 Saget La Perriére Sancerre, Loire 2020
009 Banfi Pinot Grigio "San Angelo" Tuscany 2019
016 The Calling Chardonnay, Sonoma 2019
020 Patz & Hall Chardonnay, Sonoma Coast 2018
003 Louis Latour Montagny "1er Cru, La Grand Roche", Burgundy 2019
017 Celani Family Chardonnay, Napa 2020
015 Diamarine Rosé, Provence 2021
024 Belle Glos "Clark & Telephone" Pinot Noir, Santa Maria Valley 2020
022 Elk Cove Pinot Noir, Willamette 2019
021 Sonoma-Cutrer Pinot Noir, Russian River, 2019
027 Villadoria Serralunga d' Alba Barolo, Piedmont 2016
026 Susanna Balbao Malbec, Uco Valley- Mendoza 2018
335 Emmolo (by Caymus) Merlot, Napa 2019
030 Celani Tenacious (Merlot, Cabernet Franc), Napa 2019
019 Terra Valentine Cabernet Sauvignon, Napa 2018
018 Ca' Momi Cabernet Sauvignon, Napa 2019
029 Ramey Claret (Cab, Merlot, Malbec, Petit Verdot, Syrah, Cab Franc), North Coast 2017
031 Margaux de Brane, Margaux 2018
448 Nickel & Nickel DeCarle Vineyard Cabernet, Napa 2018
217 Silk & Spice Red Blend, Portugal 2020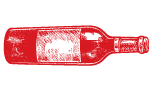 Wines By The Bottle
SPARKLING WINE
040 Billecart-Salmon Brut Rosé, Epernay
057 Bollinger Special Cuveé, Aÿ
045 Dom Pérignon Brut, Epernay 2012
053 Gaston Chiquet Premier Cru, Champagne
052 Gaston Chiquet Special Club Grand Cru, Champagne 2011
046 Gosset Grand Reserve Brut, Aÿ
041 Krug Rosé, Reims
043 Louis Roederer Cristal Brut, Reims 2014
050 Montaudon Brut, Reims
054 Taittinger Comtes de Champagne Rosé, Reims 2007
048 Veuve Clicquot Yellow Label Brut, Reims
049 Bisol Crede Prosecco Superiore DOCG, Valdobbiadene
055 Domaine Carneros by Taittinger, Carneros 2016
005 Ferrari Brut, Trentino
047 Ferrari Perlé Brut, Trentino 2016
004 Ricossa Antica Casa Moscato d'Asti, Piedmont 2019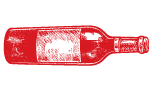 Wines By The Bottle
FRUITY, FRAGRANT WHITES
067 Champalou Chenin Blanc, Vouvray 2020
007 Dr. Konstantin Frank Semi Dry Reisling, Finger Lakes, NY 2020
062 Dr. Loosen "Wehlener Sonnenuhr" Riesling Spätlese, Mosel 2018
060 Markus Molitor "Haus Klosterberg" Riesling Kabinett, Mosel 2017
066 Strub "Niersteiner Paterberg" Riesling Spätlese, Rheinhessen 2018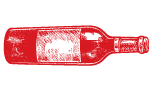 Wines By The Bottle
SAUVIGNON BLANC
081 Chateau Bouscaut (Sauvignon Blanc/Semillion) Pessac-Leognan 2018
079 Jean Claude Dagueneau, Pouilly- Fumé 2020
010 Saget La Perriére Sancerre, Loire 2020
080 Roger Neveu "Embouffants" Sancerre, Loire 2021
088 "Y" de Château D'Yquem (Sauvignon Blanc/Semillon), Bordeaux 2016
084 Brilliant Mistake Sauvignon Blanc, Napa 2020
087 Cloudy Bay Sauvignon Blanc, Marlborough 2021
014 David Frost "Colene" Sauvignon Blanc, South Africa 2020
085 Illumination by Quintessa, Napa/Sonoma 2019
008 Peter Yealands Sauvignon Blanc, Marlborough 2020
082 Shared Notes "Les Lecons des Maitres" Russian River 2019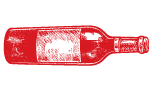 Wines By The Bottle
DRY ROSÉ AND WHITES
112 Abbazia di Novacella Pinot Grigio, Alto Adige 2020
009 Banfi Pinot Grigio "San Angelo" Tuscany 2020
101 Branger Le Fils Des Gras Mouton, Muscadet Sèvre-et Maine 2020
104 Champs de Provence Rose, Provence 2020
015 Diamarine Rosé, Provence 2021
111 Domaine de Terrebrune Rose, Provence 2020
106 Domaine du Vieux Lazaret Châteauneuf-du-Pape Blanc, Rhône 2019
108 Vassaltis Assyrtiko, Santorini 2019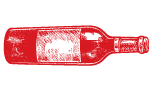 Wines By The Bottle
CHARDONNAY
128 Bichot Domaine du Pavillon "1er Cru, Les Charmes", Meursault 2016
130 Château Vitallis Pouilly-Fuissé, Burgundy 2020
146 William Fevre Grand Cru Bougros "Côte Bouguerots" Domaine, Burgundy, 2020
147 Domaine Laroche "1er Cru, Vaillons", Chablis 2017
138 Domaine Servin "Bougerots Grand Cru", Chablis 2018
003 Louis Latour Montagny "1er Cru, La Grand Roche" Burgundy 2019
135 Black Star Farms Arcturos "Barrel Aged" Chardonnay, Michigan 2021
141 Cakebread Chardonnay, Napa 2019
017 Celani Chardonnay, Napa 2020
144 Chalone Chardonnay, Chalone 2019
145 Far Niente Chardonnay, Napa 2019
150 Frank Family Chardonnay, Carneros 2020
139 Grgich Hills Chardonnay, Napa 2018
134 Hyde de Villaine Chardonnay, Carneros 2018
152 Jermann Dreams, Venezia Giulia 2017
020 Patz & Hall Chardonnay, Sonoma Coast 2018
140 Mount Eden Chardonnay, Santa Cruz Mountains 2017
149 Orin Swift Mannequin, California 2019
161 Pisoni Estate Chardonnay, Saint Lucia Highlands 2016
142 Rombauer Chardonnay, Carneros 2020
133 Sonoma-Cutrer "Les Píerres" Chardonnay, Sonoma Coast 2018
136 Teeter Totter Chardonnay, Napa 2018
016 The Calling Chardonnay, Sonoma 2019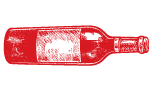 Wines By The Bottle
RHÔNE STYLES AND INTERESTING REDS
213 Domaine de la Tourade Font des Aieux, Gigondas 2017
214 Guigal Brune et Blonde, Côte-Rôtie 2018
215 Jean-Luc Columbo "Les Bartavelles" Chateauneuf-du-Pape 2018
212 Glaetzer Amon-Ra Shiraz, Barossa Valley 2015
211 Mitolo Jester Shiraz, McLaren Vale 2017
207 Ridge Geyserville, Alexander Valley 2019 ( Zinfandel, Carignane, Petite Sirah, Alicante Bouschet)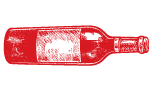 Wines By The Bottle
PINOT NOIR
221 Domaine Arnoux Bourgogne, Burgundy 2018
224 Domaine Bertagna "1er Cru, Les Plantes", Chambolle-Musigny 2015
223 Domaine Mongeard-Mugneret Echézeaux, Vosne-Romanée 2017
024 Belle Glos "Clark & Telephone" Pinot Noir, Santa Maria Valley 2020
248 Beaux Freres "Zena Crown" Pinot Noir, Willamette 2018
225 Domaine Drouhin Pinot Noir, Dundee Hills 2018
240 Domaine Serene "Evanstad" Pinot Noir, Willamette 2017
022 Elk Cove Pinot Noir, Willamette 2019
238 Emeritus "Hallberg Ranch" Pinot Noir, Russian River 2017
232 EnRoute "Les Pommiers" Pinot Noir, Russian River 2019
021 Sonoma-Cutrer Pinot Noir, Russian River, 2019
242 Flowers Pinot Noir, Sonoma Coast 2020
243 Kanzler Family Pinot Noir, Russian River 2019
244 Marcel Couturier Macon-Loche 'Les Longues Terres', Burgundy, France 2019
245 Martinelli Bella Vigna Pinot Noir, Sonoma Coast 2017
233 Penner Ash Pinot Noir, Willamette 2019
244 Pisoni Pinot Noir, Santa Lucia Highlands 2016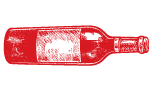 Wines By The Bottle
SPAIN AND ITALY
284 Alto Moncayo Garnacha, Campo de Borja 2018

283 Juan Gil (Monastrell, Cabernet Sauvignon, Syrah), Jumilla 2018

297 Muga Reserva, Rioja 2017

318 Argiano Brunello di Montalcino, Tuscany 2016

313 Bertani Valpolicella, Veneto 2019

311 Bussola TB Amarone della Valpolicella Classico, Veneto 2010
320 Bussola TB Ripasso della Valpolicella Classico, Veneto 2017

303 Ceretto Rossana Dolcetto d'Alba, Piedmont 2017

310 Clos de los Siete (Malbec, Merlot, Syrah, Cab, Petit Verdot, Cab Franc), Mendoza 2017

312 Elia Palazzesi Brunello di Montalcino, Tuscany 2016

289 Frescobaldi Nippozano Chianti Rúfina Riserva, Tuscany 2017

299 Giovanni Rosso "Serralunga" Barolo, Piedmont 2013

330 Il Palagio "Sister Moon" (Sangiovese, Cabernet Sauvignon, Merlot) Tuscany 2016

309 La Spinetta "Il Nero di Casanova" Sangiovese, Tuscany 2016

315 Luigi Giordano "Cavana" Barbaresco, Piedmont 2018

286 Marchesi di Barolo "Cannubi" Barolo, Piedmont 2005

290 Monte Santoccio Amarone Classico, Veneto 2016

298 Pio Cesare Barolo, Piedmont 2017

300 Renato Ratti Marcenasco Barolo, Piedmont 2014

304 Rizzi Barbaresco, Piedmont 2016
217 Silk & Spice Red Blend, Portugal 2020

027 Villadoria Serralunga d' Alba Barolo, Piedmont 2016

317 Vietti Tre Vigne Barbera d'Asti, Piedmont 2019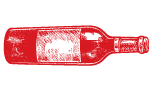 Wines By The Bottle
MERLOT, MALBEC AND CABERNET FRANC
030 Celani Tenacious (Merlot, Cabernet Franc), Napa 2019
355 Duckhorn "3 Palms" Merlot, Napa 2018
335 Emmolo (by Caymus) Merlot, Napa 2019
351 Clos de los Siete Red Blend, Valle de Uco- Mendoza 2019
350 Paul Hobbs Bramare Malbec, Luján de Cuyo, Argentina 2018
026 Susanna Balbao Malbec, Uco Valley- Mendoza 2018
339 Kenzo Asuka Cabernet Franc, Napa 2016
337 Peju Cabernet Franc, Napa 2017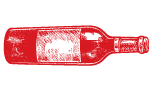 Wines By The Bottle
BORDEAUX BLENDS AND CABERNET SAUVIGNON
455 Château Bonalgue, Pomerol 2018
452 Chateau Grand Francais Bordeaux Supérieur, France 2018
404 Châtau Haut-Bages Libéral, Pauillac 2016
452 Château Haut- Beychevelle Gloria, Saint-Julien 2015
403 Château Lagrange, Saint-Julien 2014
445 Château Latour "Pauillac" (3rd Label), Pauillac 2014
405 Château Marquis d' Alesme Becker, Margaux 2016
420 Chateau Pas de L'Ane, Saint-Emilion Grand Cru, France 2014
419 Château Prieure-Lichine, Margaux 2015
031 Margaux de Brane, Margaux 2018
444 Amici Cabernet Sauvignon, Napa 2018
446 Arkenstone NVD Cabernet Sauvignon, Napa 2017
467 Brilliant Mistake Cabernet Sauvignon, Napa 2018
434 Beringer "Private Reserve" Cabernet Sauvignon, Napa 2015
458 Cade Cabernet Sauvignon, Howell Mountain 2018
018 Ca' Momi Cabernet Sauvignon, Napa 2019
438 Caymus Cabernet Sauvignon, Napa 2019
432 Celani "Ardore", Napa 2017
430 Celani Cabernet Sauvignon, Napa 2018
460 Edge Cabernet Sauvignon, Napa 2018
440 Fisher "Unity" Cabernet Sauvignon, Napa/Sonoma 2018
468 Frog's Leap Estate Grown Cabernet Sauvignon, Rutherford, Napa 2017
451 Groth Cabernet Sauvignon, Oakville 2017
465 Hoopes Cabernet Sauvignon, Oakville 2015
433 Jordan Cabernet Sauvignon, Alexander Valley 2016
463 Odette Cabernet Sauvignon, Stag's Leap District 2017
448 Nickel & Nickel DeCarle Vineyard Cabernet, Napa 2018
431 Orin Swift Palermo Cabernet Sauvignon, Napa 2019
426 Orin Swift Papillon (Cab, Cab Franc, Merlot, Petit Verdot, Malbec), Napa 2019
421 Peter Michael "Les Pavots" (Cab, Merlot, Cab Franc, Petit Verdot), Knights Valley 2017
464 Plumpjack Cabernet Sauvignon, Oakville, Napa 2018
029 Ramey Claret (Cab, Merlot, Malbec, Petit Verdot, Syrah, Cab Franc), North Coast 2017
435 Silver Oak Cabernet, Napa Valley 2017
471 Silver Oak Cabernet Sauvignon, Alexander Valley 2017
429 Stag's Leap Wine Cellars "Artemis" Cabernet Sauvignon, Napa 2018
019 Terra Valentine Cabernet Sauvignon, Napa 2018
456 Trefethen Cabernet Sauvignon, Oak Knoll 2018
462 Vice Versa Cabernet Sauvignon, Napa 2018
*HALF BOTTLE AVAILABLE UPON REQUEST
*All vintages subject to change without notice