JOE MUER
SEAFOOD
BLOOMFIELD HILLS
For more than 90 years, Joe Muer Seafood has been the top name in fine dining in the Detroit Metro area. Today, our elegant location on Woodward Avenue in Bloomfield Hills, Michigan offers the finest fish, shellfish, sushi, steaks, and chops in the state, delivered to your table with impeccable service. It's the perfect venue for celebrating birthdays, anniversaries, mitzvahs, weddings, graduations, and much, much more. Contact us today to reserve a table and experience the very best fine dining in Bloomfield Hills!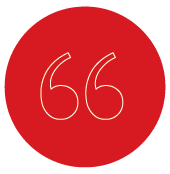 Absolutely terrific place to spend a birthday dinner with family and friends. The atmosphere was perfect, the service perfectly timed and friendly, the food was sublime, and they even brought out a nice birthday dessert. They do have entrees besides seafood, and they are just as good as their specialties. Everything about the experience was tremendous. Will definitely be returning.
–—Eric S.
The menu has many seafood options that you wont find elsewhere including some chef chalkboard specials. I ordered a featured cod dish which was encrusted in horseradish and potato and it was excellent. Also at our table we had the fruits of the sea, the burramundi and the short ribs. Everyone absolutely loved their dinner. We were also impressed with the sorbet intermizzo, a nice touch and not something you many places anymore. This is a top notch restaurant and we will definitely celebrate our next special occasion here.
—Karen W.
Came to the bar for happy hour and had a couple appetizers and some drinks. Great prices and the food is delicious. But most notably I want to mention two things. The portion sizes are enormous! I couldn't believe how much calamari we were served for the happy hour portion. There were two of us and we didn't even finish it. The other notable thing to mention is the bartender Chris. He was top notch and made the evening very pleasurable.
—Rebecca M.
KERMIT LYNCH WINE MERCHANT– WINE DINNER AT JOE MUER BLOOMFIELD
Join us as we celebrate the legacy of the Wine Merchant, Kermit Lynch with this five-course pairing dinner at Joe Muer Bloomfield.
View our menu!
Purchase tickets.
Address
39475 Woodward Ave
Bloomfield Hills, MI 48304
248-792-9609
HOURS
 Standard Hours: 
Monday–Thursday: 4:00 p.m.–10 p.m.
Friday–Saturday: 4:00 p.m.–11 p.m.
Sunday: 4:00 p.m.–9 p.m.
Happy Hour:
Monday⁠–⁠Friday: 4 p⁠.m.–⁠6 p.m.